Join Smith & Warren & NBCF to Help Women Now
Smith & Warren is proud to partner with National Breast Cancer Foundation in helping those affected by breast cancer.
In 2021 alone we donated over $15,000 to NBCF and we continue to donate 10% of the proceeds from all PINK badge sales to NBCF to help foster its truly life-saving programs. 
You can choose from our expansive collection, and design your own pink breast cancer awareness badge with VisualBadge.  Click below to see our full collection and join us, and NBCF in #HelpingWomenNow.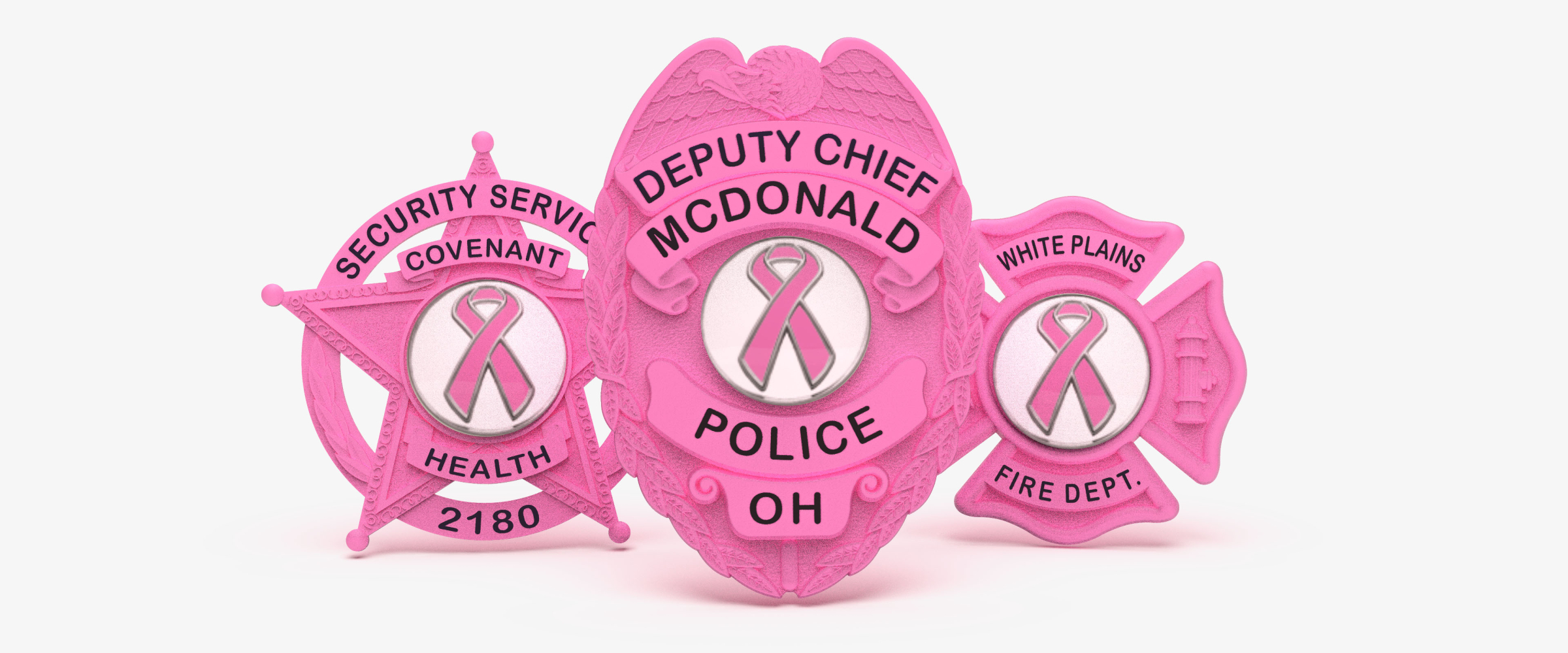 If you would like to create a Pink badge based on your current duty badge, contact us today.