Custom Center Seal

A highly effective and low-cost way to customize your Smith & Warren badge.
Your Custom Seal in three steps.
Transform your logo, patch, or symbol into a custom seal for your personalized badge in just three simple steps. When ordering 25 or more badges of the same model, there is no set-up fee.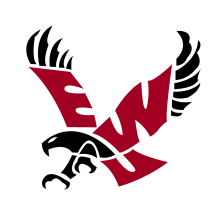 Your Inspiration
Provide us with the logo or graphic that you want to convert into a custom center seal. 
We help design
Our artists convert your logo or graphic into a production art proof for your approval prior to creating the new custom seal.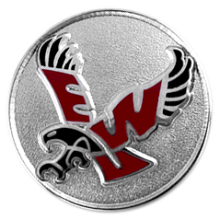 A seal built to last
Your design is turned into a metal custom center seal, which is enameled and applied to the badges of your choice.
Answers to Common Custom Seal Project Questions 
How much will my seal cost?
Center seal dies are FREE with an initial order of 25+ badges of the same model. Custom center seals are also available with a set up fee of initial orders of less than 25 badges.
25+ Badges: FREE 
15 to 24 Badges: $250.00 
10 to 14 Badges: $300.00 
5 to 9 Badges: $350.00
1 to 4 Badges: $500.00
What kind of details will my seal have?
We excel in maintaining logo integrity. Our preferred method, 'die struck + enamel,' seamlessly combines metal and enamel to faithfully depict even the finest details and 3-dimensional aspects of your logo.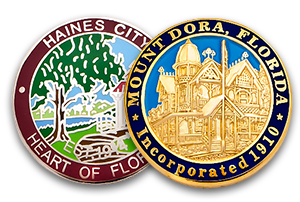 If I reorder, will there be a new setup fee?
The short answer is "NO." The die/mold is made of steel and can be used forever. We also keep some inventory on hand to fill your small reorders. If more seals are needed, we pull out the die and stamp out more parts.