What happens during a BadgeStudio consultation?
How to get started creating your concept-designed badge.
Published On: 05/05/2023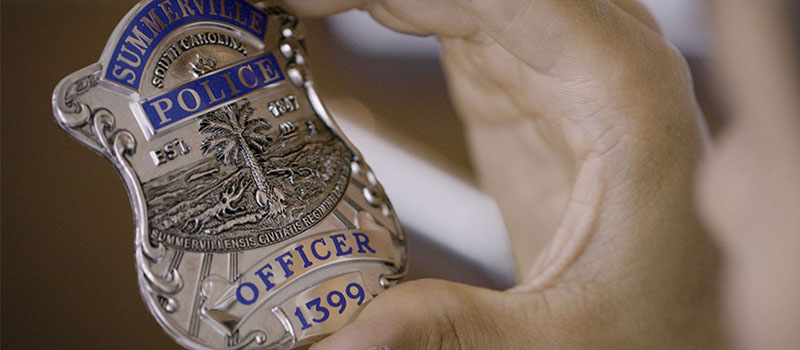 Creating a concept-designed badge is an exciting endeavor. We're honored that so many agencies and departments trust Smith & Warren and our BadgeStudio service to design and build such an important symbol of their organization.

BadgeStudio is a consultative process designed to learn about each organization, its community, and its history. Some departments already know the type of badge they want to create, while others are unsure or have many different ideas and don't know where to start. No matter the starting point, BadgeStudio is the most effective way to turn one or many ideas into a cohesive and beautiful custom badge design.
 
What happens during a typical BadgeStudio Consultation?
First and foremost, we listen and ask questions. This process allows us to learn about your department and community.
We review the different types of badges you like and dislike to guide the project's scope.
Our team will ask questions that apply to all badges:

Do you display individual ranks?
Do you need badge numbers?
What are some design "must haves?"

Eagles
Stars
Specific Symbols
Meaningful colors

We review some examples of other sketches, illustrations, and 3D renderings to illustrate the entire process.
Before the meeting ends, we discuss the overall scope of the design based on the conversation to ensure we are on the right track.
Finally, we listen again and answer any questions about the design and development process.
What happens after the consultation?
A Smith & Warren team member provides a detailed quote and summary of the development project.
If you decide to proceed with the development, our team is ready to start immediately!
 
Preparing for Your Custom Badge Design Project:
If BadgeStudio sounds right for your department, we've included these helpful preparation tips to consider before getting started.
Check out the BadgeStudio project gallery. Take note of what shapes and styles you like and don't like. Your new badge will be uniquely yours, but this is helpful to guide the conversation toward the types of badges you prefer.
Think about why you want to create a new badge. What are some primary reasons your department wants to make this change?
Reflect on what your community is like. What do you love about the community you serve? What are some things that make your town/city/county unique?
Study your history and environment. Does your city/county/department have a rich history? Do significant historical landmarks, natural features, or meaningful symbols or slogans resonate with your department?
Review your current badge. What do you like about it? What would you change?
Don't fall in love with a design concept before we begin. Bring the elements you love to the first meeting, not the final design. Badges need to be manufacturable, and we want to work with you from the beginning to make sure the design is manufacturable and translates well into a physical piece.
We want your new badge to tell a story. Considering these elements before the consultation can help our design team build a complete picture of your department and guide the concept design. 
To get started creating your next custom badge, contact us.  Our expert team is standing by to turn your ideas into reality.