Can I change the attachment on my badge?
Understanding how attachments are affixed to your badge.
Published On: 05/04/2023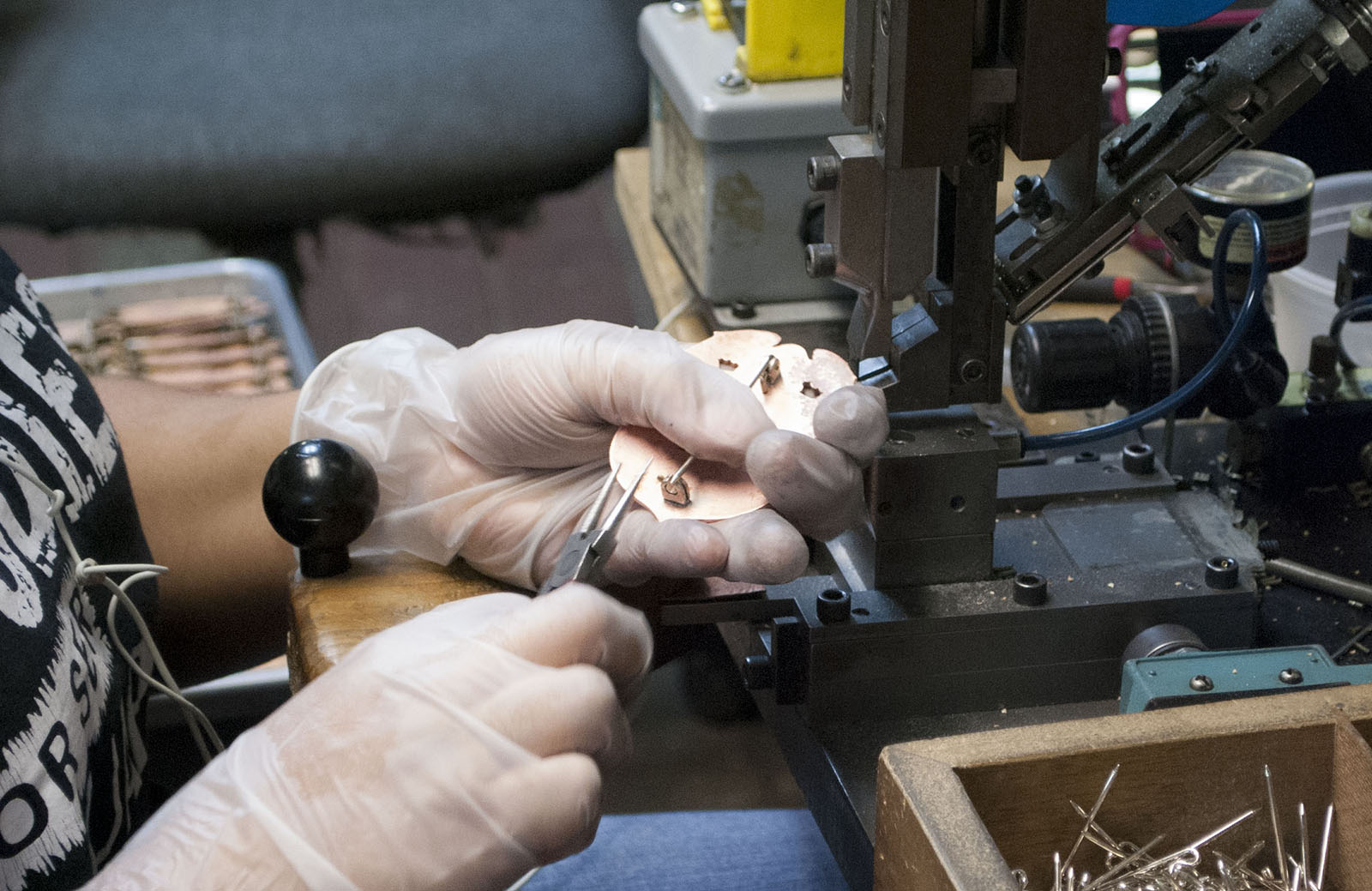 Can I change the attachment on my badge?
People often ask if we can change the attachment on their badges, like changing a wallet clip to a pin & safety catch. Changing an attachment is technically possible, but removing and replacing it with a different one is an extensive process and typically costs more than a new badge.  
What if my attachment fell off my badge? Can you fix it?
Absolutely! We know how meaningful your badge is to you. Because of this, Smith & Warren has the most extensive badge warranty available to protect your investment. In the unlikely event your badge attachment breaks or falls off due to a defect, we will repair it at no charge. For more information about the Smith & Warren Full Lifetime Warranty or to request warranty service, visit our Warranty Page.
How can I Order a new badge?
VisualBadge by Smith & Warren is the most convenient way to design your new badge and ensure it suits your needs. All 1,500+ available badge models on VisualBadge are conveniently organized by category and include pictures and dimensions so you can reliably design a new badge that matches your current style.
Once you find your badge style, choose from various customization options, finishes, lettering styles, colors, and attachments, and preview your design as you build. For more information, check out our How do I design a custom badge article. You can also learn about the various available attachment options in our "What is a Badge Attachment" article.
If you need help identifying your badge style or have questions about Smith & Warren products or services, please contact us anytime. Our entire team is happy to help you.