Can I change the applied panels on my custom badge?
Learn more about how panels are applied and if changing them is possible.
Published On: 04/25/2023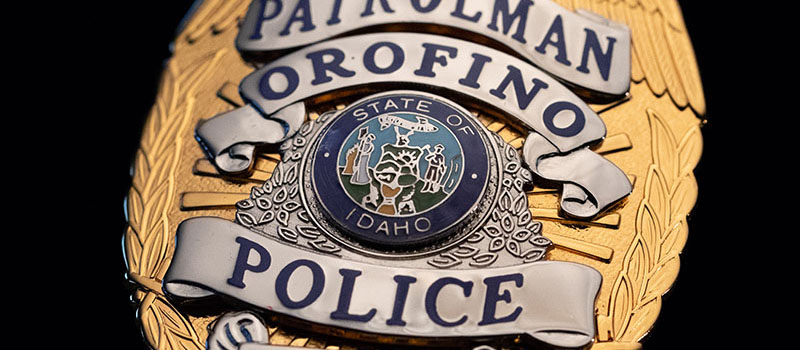 Can I change the applied panels on my badge?
Throughout your public safety career, there can be many changes to your position, title, and other defining characteristics. People often ask if we can change the applied panels on their badges to reflect these career advancements. The short answer is no, because soldering a panel to a badge affixes it permanently.
We have provided information below about how badges are constructed to explain why the answer is no. We know what an important part of the uniform the badge represents, so we also offer suggestions for replacing your badge with the new information you need to display. 
Why can't the applied panels on my badge be changed?
Applied panel badges are constructed from a base/background with the individual panels adhered to the base with solder. The solder is melted with a torch or in a high-temperature oven. Once cooled, the panels and badge base are permanently bonded. Soldering panels to the badge base is the most durable method of construction and the most reliable way to ensure the panels remain securely attached to the base for the life of the badge.
The process of "un-doing" and "re-doing" the construction is typically more expensive than a new badge. More importantly, we do not offer this service because it can damage the badge irreparably or affect its long-term durability.
Can you change the lettering on my badge?
Most badges are personalized with engraved lettering filled with enamel. In many cases, the lettering appears to be printed on the surface of the badge, but there is much more below the surface. When a badge is engraved, the letters are deep cut into the metal using a rotary engraving machine. The letters are then filled with colored enamel. This deep-cut engraving and enameling technique ensures that the lettering remains crisp and legible as long as the badge is in service. Once a badge is engraved, we cannot change the lettering.
What if a panel fell off my badge? Can you fix it?
In the unlikely event, a panel or other part of your badge fails due to a defect, we will repair it at no charge. For more information about the Smith & Warren Full Lifetime Warranty or to request warranty service, visit our Warranty Page.
How can I order a new badge?
Since your badge needs updating, the first step would be to contact your badge manufacturer to order a new badge with the change to your position or title. Each manufacturer handles this differently. If your department is a Smith & Warren customer, the process is very straightforward.
Badge design options at Smith & Warren
VisualBadge by Smith & Warren is the most convenient way to design your new badge and ensure it looks and says what you need. All 1,500+ available badge models on VisualBadge are conveniently organized by category and include pictures and dimensions so you can reliably design a new badge that matches your current style.
Once you find your badge style, choose from various customization options, finishes, lettering styles, colors, and attachments and preview your design as you build. For more information check out our "How do I design a custom badge?" article.
If you need help identifying your badge style or have any questions about Smith & Warren products or services, please contact us anytime. Our entire team is happy to help you.