What does a police badge symbolize?
From daily interactions to ceremonies, explore the powerful symbolism of the police badge.
Published On: 11/16/2023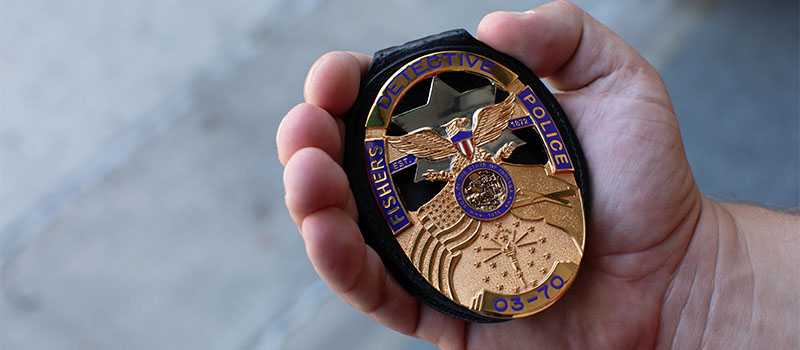 A badge is a symbol of a career in public service. Every officer carries an identification card that has personal information and identification, including a badge number and rank, but nothing carries the symbolic weight of identification like a badge. In this article, we look at the symbolism of the badge as well as your badge's instantaneous identification for both community members and each other in work situations. Finally, we explore the ceremonial importance of a badge.
A Badge is a Symbol of Law Enforcement
A badge symbolizes the oath you have taken, the duty you uphold and the people you serve. A badge is the most recognizable part of a police uniform and it symbolizes trustworthiness, safety and protection to the people in your community. There are elements on the badge that symbolize pride in your work, including insignia that shows promotions, awards and sometimes even department sacrifices for your community. In daily interaction with your community, the badge catches the attention of people you interact with throughout the day and signals accountability to your duty to protect and serve.
A Badge is an Iconic Symbol of Identification
A person in need searches for a recognizable symbol indicating someone is there to help. If they spot you wearing a badge, the symbolism of that badge crystallizes in a few seconds. Your badge does this heavy lift of identification almost instantaneously. A badge identifies a person of authority who has pledged to serve and protect the community. 
Would an ID card on a lanyard have the same impact? In today's world, many people use an ID card to enter buildings or a factory floor. An ID card is not iconic or symbolic, or easily recognizable. A badge pinned to a shirt or jacket, or clipped to a belt, is readily identifiable. We are conditioned to recognize a badge as representation of a person who will help and defend someone in need.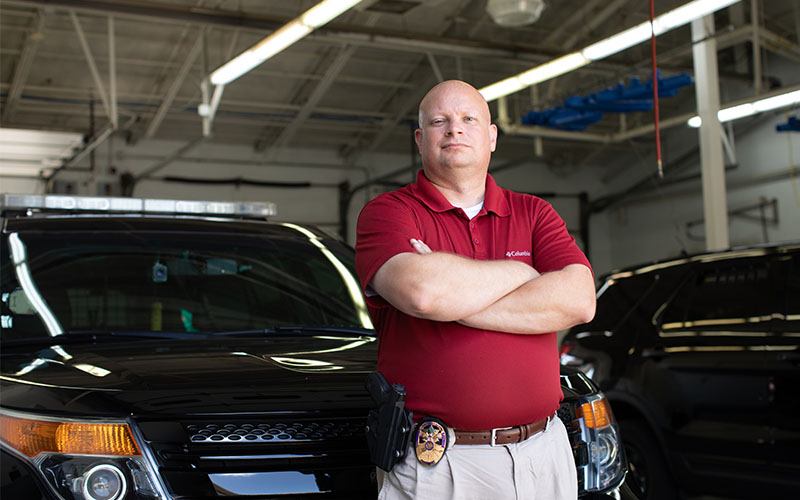 A Badge Communicates Symbols of Rank
Your badge quickly identifies position and rank, which helps in an emergency and also helps to identify plain clothes officers and off-duty officers. Reading an ID card takes precious seconds in good and bad situations. In situations gone bad, these symbols of rank are helpful for emergency first responders assessing the scene and important for bystanders or people involved to spot the person of authority.
A Badge is Symbolic for Ceremonial Occasions
The badge is a symbolic part of your pinning ceremony as a new officer graduating from an academy or in the celebration of a promotion with your new rank. Young officers are sworn in for duty, which is an unforgettable moment to begin a career. A badge symbolizes your pride in choosing a career path with continuing advancement in service to others. The pinning ceremonies are proud moments for your family too! The ceremony gives them an occasion to celebrate your hard work and dedication to a law enforcement career.
For the seasoned police officer, a promotional pinning ceremony shows your advancement in the ranks and your renewal of a commitment to service. It is a moment of pride for your family as well since a badge with a new rank shows personal growth and dedication. These moments serve as a reminder of the years of work protecting the people in your community. At Smith & Warren, we have had many conversations with officers who take pride in the wear and tear on their badges and don't want them removed before either refurbishing or preserving a badge.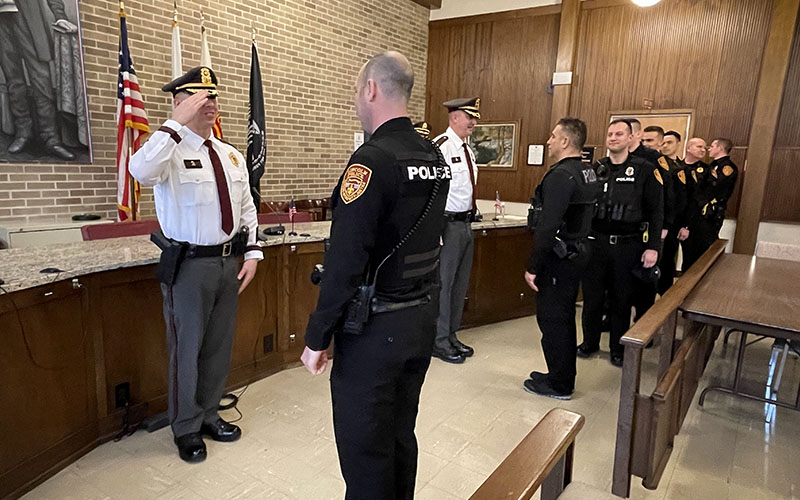 A badge is central to your career as a police officer. For those of us who are part of the community, a badge is an iconic symbol of identification of a person who works for the greater good of our communities. For you, the police officer, a badge is your personal symbol of a career in service and one of the most important keepsakes of your career. Everything from the insignia on the badge to the scratches earned over the course of a career symbolizes a career in service to your community.